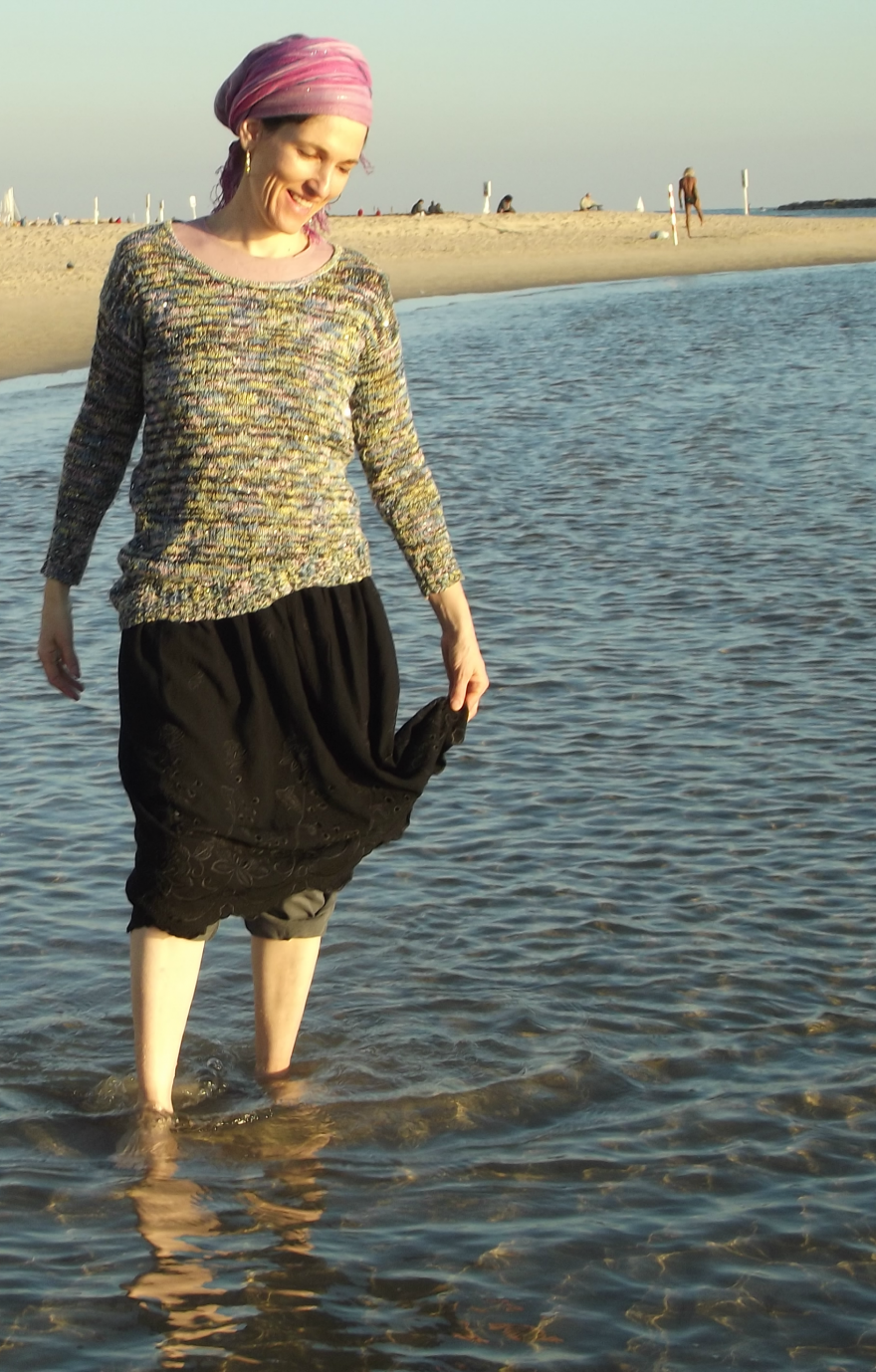 Devora Gila Berkowitz is a Harvard graduate and recovering perfectionist who discovered the healing power of yoga in her 20's after struggling through life-changing trauma.
Devora found the stability and beauty of a religious Jewish lifestyle and moved to Israel, where she met and married her soulmate – then miraculously survived a terrorist attack during her first pregnancy, seeing a Divine hand clearly behind the scenes.
She was led to divine energy healing, a key element in her recovery from trauma and also the multiple sclerosis that later developed.
Today, Devora's deep divine connection provides the context of her intuitive mind-body-and-soul healing work. Trained by some of the world's masters, Devora serves as a Divine Energy Healer, Medical Intuitive, Life Coach and Spiritual Mentor. Her unique approach accelerates the healing process of chronic physical and emotional conditions, improves complex relationships, and teaches her clients self-healing techniques through the power of self-acceptance and unconditional love.
In the spirit of the interconnectedness of all things, as a result of breaking through the "wellness glass ceiling," all areas of life catalyze into their next phase toward higher levels of healing, joy, success, meaning and fulfillment.
Above all, Devora finds joy in helping her clients co-create healing and miracles with their Divine Source so they can move forward in life with calm, clarity and confidence, ready to evolve into their next phase of life so that (as one client put it) "I don't recognize myself anymore."
Devora lives in northern Israel, where she arrived with a backpack that somehow, 20 years later, has transformed into a family of six and a three-story house with a small vegetable garden.
"What a privilege to know someone with such a direct Divine line."
---
Emunah Workshop Facilitator